About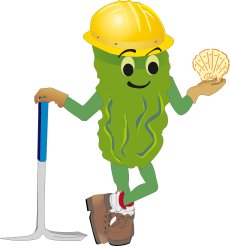 The Geoscience Digital Image Library (GeoDIL) is a collection of Earth science images primarily intended as a teaching and learning resource for K-16 educators and students. This project was initiated at the University of North Dakota (UND) in fall 2000. Dexter Perkins and Joseph Hartman, of UND's Department of Geology and Geological Engineering, are the Library Directors. Henry Borysewicz, Joseph Stevens, and others at UND's School of Aerospace Sciences were responsible for the programming.
GeoDIL was created as a joint project between the UND Department of Geology and Geological Engineering, Energy & Environmental Research Center, and School of Aerospace Sciences. It was funded by UND and the Geoscience Education Program of the National Science Foundation.
History
This library was created and maintained at the University of North Dakota from its creation in 2000 until 2018. The images and information were stored in an ODBC-compliant relational database with a standard webpage front-end for users. Each user had an account and could log in, browse and search for images, make virtual image carousels, and upload pictures.
GeoDIL was developed and tested using Internet Explorer 5. At the time of creation, IE was the recommended browser because a few features didn't work properly in Netscape. The original recommended screen resolution was 1024 x 768.
2019 Update
Data was originally stored in a Microsoft Access database. The front-end consisted of ASP server-side scripts along with ImageMagick for thumbnail creation. The database was later converted to MSSQL, and by late 2018 that machine was scheduled for shutdown. The GeoDIL data is accurate and extensive, and although many of the images are two decades old, they were very high resolution back then and look great even by current standards.
Technology has grown over the years. Wikimedia Commons was created in 2004, and it now fills many of the needs that GeoDIL did long ago. As a result, we feel that keeping the pictures and information here online is valuable, but we no longer support user uploads. In the current form, GeoDIL is statically generated by several Ruby scripts, which in turn depend on CSV files containing information from the old database. Searching depends on a custom Google search box. The site is hosted by Douglas Perkins.